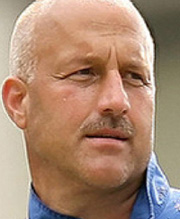 Steve Addazio is finally gone.  Before he left, however, he called plays for Florida's offense for one final time in the Outback Bowl.
The game was pretty much what we've come to expect out of Addazio.  Actually, it was exactly what we've come to expect…
To read the rest of this article, head on over to my new site http://www.inallkindsofweather.com, where I've posted the full article.  From here on out, that's the place to go so adjust your bookmarks accordingly.
Here is the direct link: http://www.inallkindsofweather.com/blog/addazios-last-hurrah.html