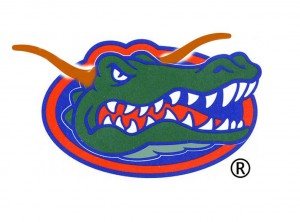 As you all know by now, we have our new head coach.  Will Muschamp was a name that kind of surprised a lot of people (myself included), and seemed to come out of left field.  It really shouldn't have though, and it's kind of an interesting commentary.  If you recall, two years ago, Will Muschamp was the hot young assistant that everyone wanted as a head coach.  Had Urban left in 2008 rather than 2010, Muschamp probably would have been near the top of many of these lists that every sports site has been putting out about Urban's replacement.  But Texas knew what they had in Muschamp and gave him a huge raise along with the promise that he would be Mack Brown's eventual successor at Texas, and then Muschamp's name seemed to just kind of disappear from all our minds.  I'm not sure if it was the idea that he was going to be the next coach of Texas, or just time separating us from the days where he was a hot commodity, but a lot of people seemed to kind of forget about him.  A lot of people, but not Jeremy Foley.
So, who is Will Muschamp?  I won't get too heavy into the details, because that's what wikipedia is for, but he's a guy that has been fairly successful as a defensive coordinator at almost every step of the road he's had.  In his second year as defensive coordinator at LSU in 2003, LSU led the SEC in every major defensive category.  In 2006 he took over an Auburn defense that already ranked in the top 10 in 2005 (and also ranked #1 in 2004), and maintained that top 10 ranking through both 2006 and 2007.  In 2008 he went to Texas, who had a defense that had ranked outside the top 30 in 2007.  In 2008, they moved up to just inside the top 20, before cracking the top 10 in 2009 prior to falling back out of the top 30 this past year in 2010.
He's been one of the highest paid assistants in college football for years now.  In fact, at Texas, he was already the highest paid assistant coach in the Big12 (and was being paid more than any SEC assistant as well) and then had his salary more than doubled on top of that in 2008.  Clearly, people wanted to keep him around.
Unknown to many is that Muschamp also has some UF ties, which perhaps separated him from some of the other candidates in Foley's mind.  Although he went to school at Georgia (gross), he grew up in Gainesville, spending the majority of the first 10 years of his life there.
Personally, I'm not disappointed that Will Muschamp is our next head coach.  However, I am a little disappointed that he was our first choice.  Foley said that Muschamp was the first and only coach he contacted about the job.  I would have preferred the guys from my list over him, and while I would have been fine with Muschamp had some of the other names that were floating around declined the position, I'm not sure I like him getting the offer before any of them did.  Even if we assume that Foley wanted an up and coming assistant (rather than an established coach from another program) that he could mold into a life-long Gator, I don't see what Muschamp offers that a guy like Gus Mahlzan (who almost certainly would have taken the job) doesn't, other than an endorsement from Texas (who cares what they think?) and a quicker hire.
That last part is what scares me a bit.  Did Foley prefer Muschamp to Mahlzan (or some of the other names that were out there) because Muschamp was available right now, and not a month from now?  I understand the importance that locking up our new coach has on recruiting, but it's not worth rushing into a decision that's going to effect the next five years to save one recruiting class.  We've been bringing top 5 recruiting classes in here for years, we can afford to lose a couple recruits one year if that's what it takes to make sure we get our next head coach right.
Before I check out for the night, I also wanted to touch on our good friend Steve Addazio, and the rumors of his replacement.  It would seem that Major Applewhite is in line to replace him as OC, though I'm going to wait until we get something official before we fly the "mission accomplished" banners.
I thought Major Applewhite got a raw deal as a player, as he had to sit behind the "entitled" guy, Chris Simms, and watch him struggle in every important game only to come in in the 4th quarter and save the Longhorns, only to return to the bench for the next game.  I'm not sure about him as an OC though, as his coaching career thus far has certainly left a lot to be desired.  I would have preferred a guy like Dana Holgerson and Kerwin Bell, though I think I believe in Applewhite more than most Gator fans.  One thing is for sure though, he'd certainly be a major upgrade over Addazio.
By the way, the results of the poll question are  in and 92% of you said you'd read a Gators blog I started after this Steve Addazio nightmare is finally over, so I can continue reaching out to you guys.  I'm working on getting that set up now in the background, so stay tuned for more details.