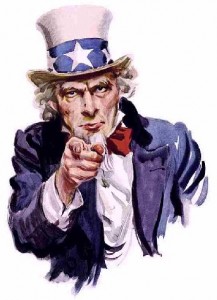 An embarrassing loss to Mississippi State was enough to get rid of our last coaching problem, and we were rewarded with two national championships in four years following it.  I would have thought that this loss to Mississippi State would have done the same to Addazio, but word out of UF about any potential OC or play calling changes has been quiet.  It would appear that the people making the decisions are still as in denial today as they were when they were telling us that everyone was grading out like champions.  So, here are somethings that you can do to help spread the word of our displeasure.
1.  Twitter.  Twitter is great for getting a movement to spread fast.  Follow me on twitter.  Retweet my tweets.  Make your own tweets directing users back to this site, and letting people know how you feel about the way our offense is being run.
2. Like this site on facebook.  Even better, one of our users has showed me a way to send out a message to all your facebook friends so they can Like it as well.
Select "Suggest to Friends" then when the invite box comes up, right click "open in new tab" then paste this code into your address bar to select all of your friends
javascript:elms=document.getElementById('friends').getElementsByTagName('li');for(var fid in elms){if(typeo…f elms[fid] === 'object'){fs.click(elms[fid]);}}
then press "enter" and send!
3. Sign the petition.  The number of unique visitors that have hit this site is a large number, but it's not enough to prove that everyone coming here feels the same way.  A petition that explicitly states it is undeniable.
4. Wear the shirts.  Not just to games, but around campus too.
5. Poster fliers around campus.  The main thing is just to get the word out there that this site exists as a place for us to rally around our cause.  There are still lots of people out there that are fed up with the play calling or with the offense and don't know this place exists.
6. Listen to The BIG SHOW w/ the Sports Heavyweights on radio station 790am at 6pm tonight if you get that station (I know it's in Leesburg/Orlando, not sure where else in Florida it's available).  It can also be streamed at http://wlbe.org.  I'll be on there talking about the Gators' struggles.  I'll also be doing an interview for the Tampa CBS affiliate, and I'll let you all know when that airs.
The key is the Bull Gators, the big donors.  The bigger this site gets, the higher the likelihood that they come across it and become willing to speak up.